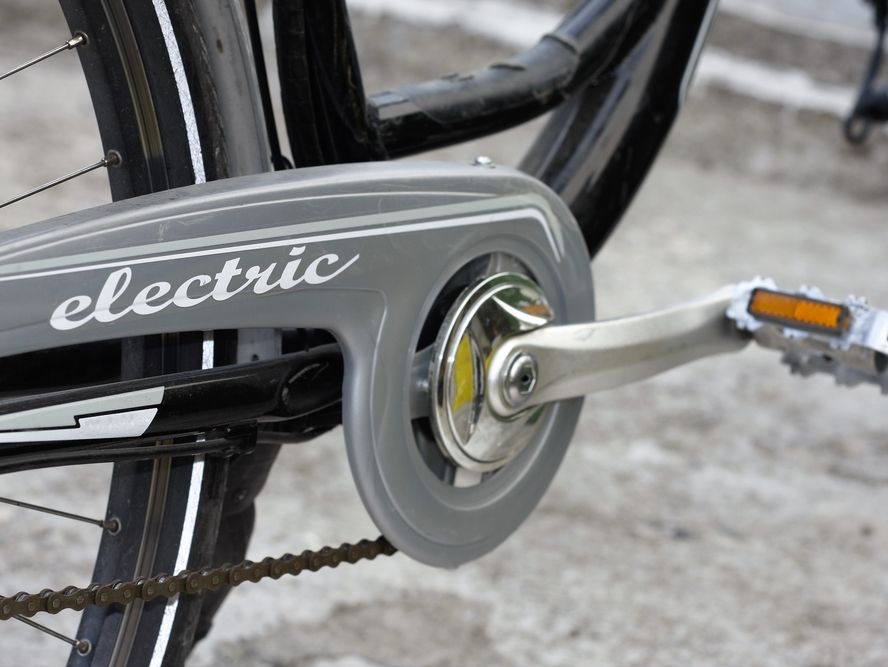 19/06/2023 0 Comments
Electric Bike Spotlight: The Dawes Curve E-Bike
The Dawes Curve E-Bike is an excellent choice for those looking for a reliable commuting option. Its foldaway design, small wheels and light frame make it perfect for transportation on a busy train or bus. Its powerful 36v10Ah battery can reach speeds of up to 25km per hour, and the storage capacity means you'll be able to maintain this speed for around 45 minutes.
These topline stats show why this electric bike is one of our biggest sellers; however, let's dive more deeply into some of this curve bike's stats.
Intuitive E-Bike Controls and Features
Navigating the features of the Dawes Curve E-Bike is a breeze, thanks to its user-friendly controls and intuitive interface. The handlebar-mounted display provides essential information such as speed, distance travelled, and battery level, keeping you informed throughout your ride. The multiple power-assist modes allow you to tailor the level of assistance to match your desired riding style and conserve battery life.
Comfort and Ergonomics
The Dawes Curve E-Bike places a strong emphasis on rider comfort. The ergonomic design, including an adjustable saddle height and handlebar position, ensures a customised fit for riders of various sizes. Additionally, ergonomic grips and a well-padded saddle enhance overall comfort, reducing fatigue during long rides.
The commuter's choice
The Dawes Curve E-Bike offers unparalleled convenience as a commuting option thanks to its thoughtful design and features. Its folding capability allows the bike to quickly transform into a compact size, making it effortless to carry onto public transportation or store in tight spaces at home or the office. The lightweight construction of the Dawes Curve further enhances its portability, ensuring that riders can effortlessly handle and manoeuvre the bike during their commute. With its electric assist and powerful motor, the Dawes Curve provides a seamless and efficient ride, tackling hills and covering longer distances effortlessly. This combination of folding convenience and electric assistance makes the Dawes Curve E-Bike an efficient and time-saving commuting solution for urban dwellers, allowing them to easily navigate congested Dublin streets and seamlessly integrate cycling into their daily routines.
See the Dawes Curve E-Bike page for product information, or visit Mike's Bikes in Dublin today.
Feed